The scene belonged on a funny Father's Day card. As a dad muscled a lawn mower ahead of him with one hand, he expertly towed a child's wagon behind him with the other. In the wagon sat his three-year-old daughter, delighted at the noisy tour of their yard. This might not be the safest choice, but who says men can't multitask?
If you had a good dad, a scene like that can invoke fantastic memories. But for many, "Dad" is an incomplete concept. Where are we to turn if our fathers are gone, or if they fail us, or even if they wound us?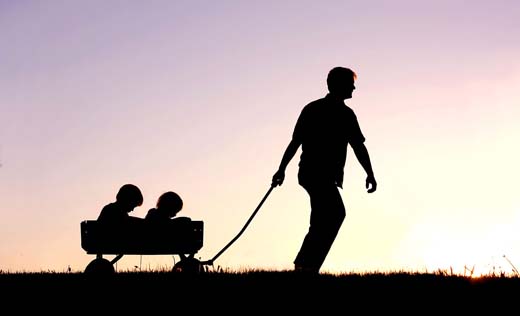 A good father reflects the love of the heavenly Father.