Students description of the major focus of learning this quarter:  During one of our bi-weekly meetings I asked _________ if it would it be okay if I purchased a small gift for some of the residents who would be turning 18 and relocating to a transitional living program. She informed me of the boundaries that the staff have with the clients.
Practicum instructor evaluation of student's competency and areas for growth _________ is aware of the many struggles that her current and future clients experience and has a clear understanding of ways to help clients navigate difficult systems and overcome obstacles and adversities.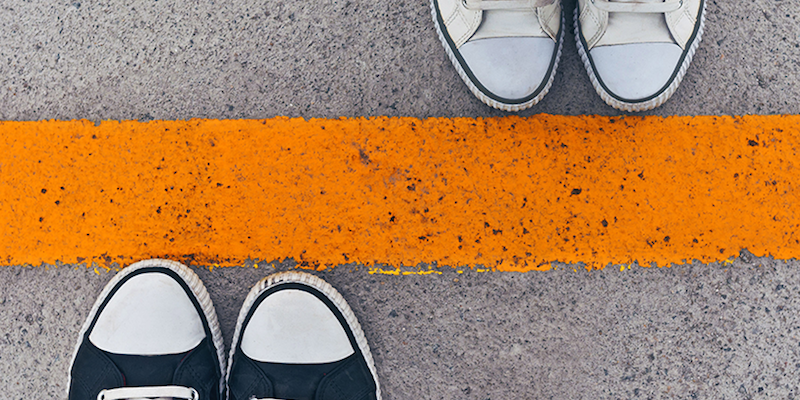 I understood boundaries, but this level of organizational policy did not sit well with me. It should be an honor and a celebration for any young adult to move out on their own. I believe this even more so when you are a homeless teen and have jumped over hurdle and beat all the odds to obtain your own safe housing. I recall advocating for these young adults. Looking through my career journal I found an entry that read "During a staff meeting I asked, 'Why can't the agency and/or the community send these youth off with a housewarming gift? I am simply talking about the basic tools they need to move out on their own. The majority of the staff liked this idea and _________ tasked me to draft up a proposal and a flier.'" The flier had been saved between the pages of my career journal and reads
"In just one month, three of our 14 _____ residents have found and moved into permanent housing. One of the hardest parts of growing up is when you have to leave the nest- an experience that is admittedly bittersweet. This is even more true with young adults who were raised in the foster care system. Maybe we can't fix the many causes of youth homelessness, but we can encourage and support the young adults who have beat the odds and will be moving forward into safe housing. Let's help those who have overcome by presenting them with a 'Welcome home basket'. A baskets  is assembled in a laundry baskets. Inside, they include a range of items that are up to your discretion, but here's a list of suggested items, many of which you can find very cheap at Dollar Tree or a discount store:

– all-purpose cleaner
– toilet paper
– toilet brush
– Lysol disinfecting wipes
– cleaning rags
– dish detergent & sponges
– broom & dustpan
– throw blanket or two
– garbage bags
– kitchen towels
– gift card to a grocery store
– toiletries (toothbrush, toothpaste, floss, Q-Tips, razors, lotion, deodorant, etc.)
– bath towel & hand towel
– laundry detergent

Again, this isn't an exhaustive list, so feel free to include as few or as many items as you'd like, as well as add other items you think would be useful. Generally we receive donations at our office  during normal business hours  but if that's very inconvenient, we can try to arrange a pickup that better suits your schedule.
I  am happy to report two decades later this has become an organization tool and a community event.