How can you turn a small, soulless bathroom into a spa?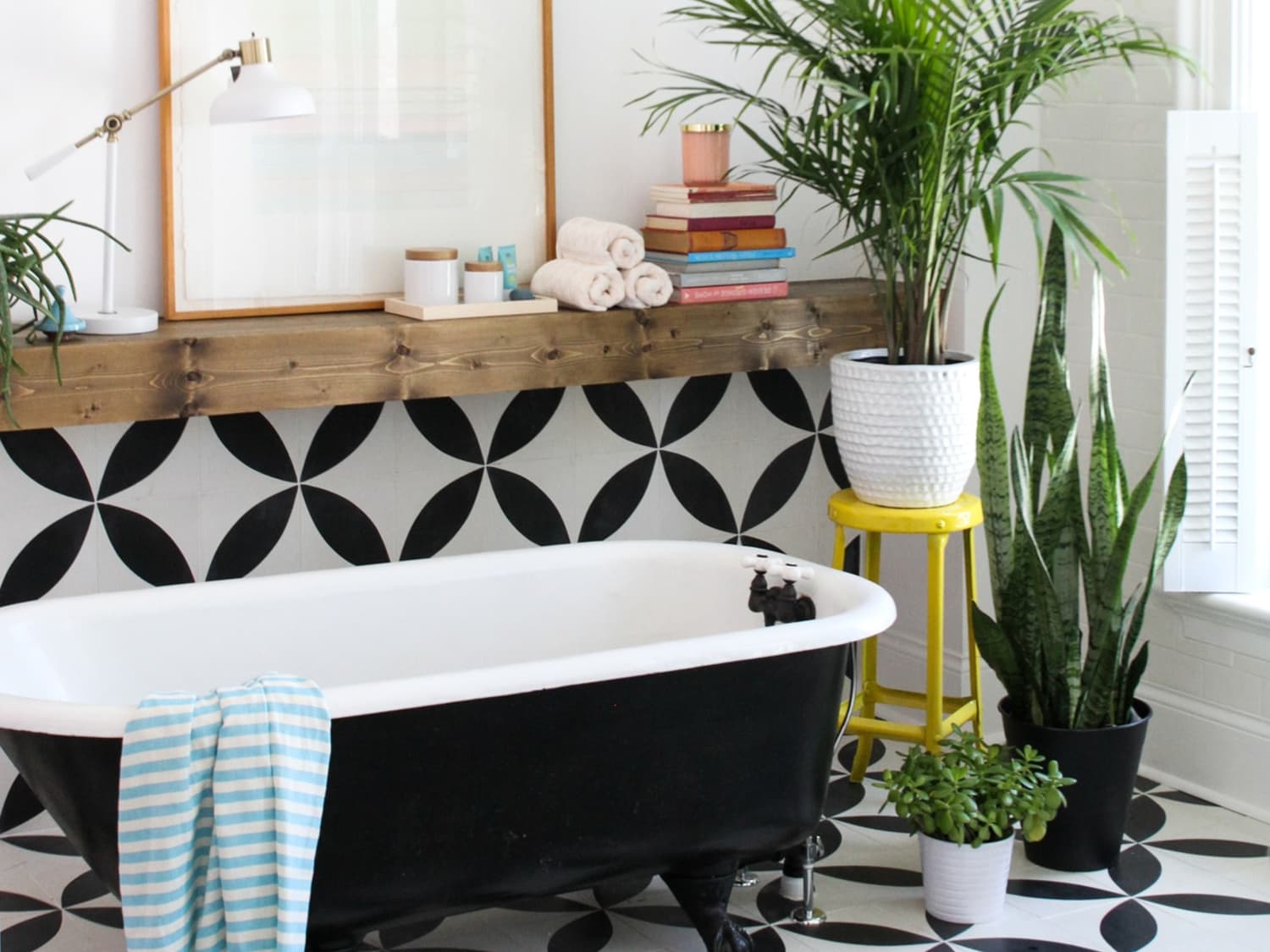 A: A bathroom is a brilliant room to really indulge in being creative. Think about what mood you would like to create. If you love lingering in a bath, what about creating a feature wall or ceiling with some amazing patterned wallpaper or tiling? If you like the glow and flicker of candles, why not indulge in a surface that shows the flame at its best, such as glossy marble or softer tadelakt plaster?
Look into reusing and upcycling if you want a timeless, vintage look. Taps in particular can look wonderful if polished up.
Finally, think about evocative and invigorating well-being ideas. Plants offer the appeal of nature in a small space, energizing and relieving stress. Scented items can also calm and restore, and they're an easy way to bring a spa style to even the smallest of bathrooms.